FIVE QUESTIONS WITH TORONTO FUZZ ROCKERS ENCHANTERS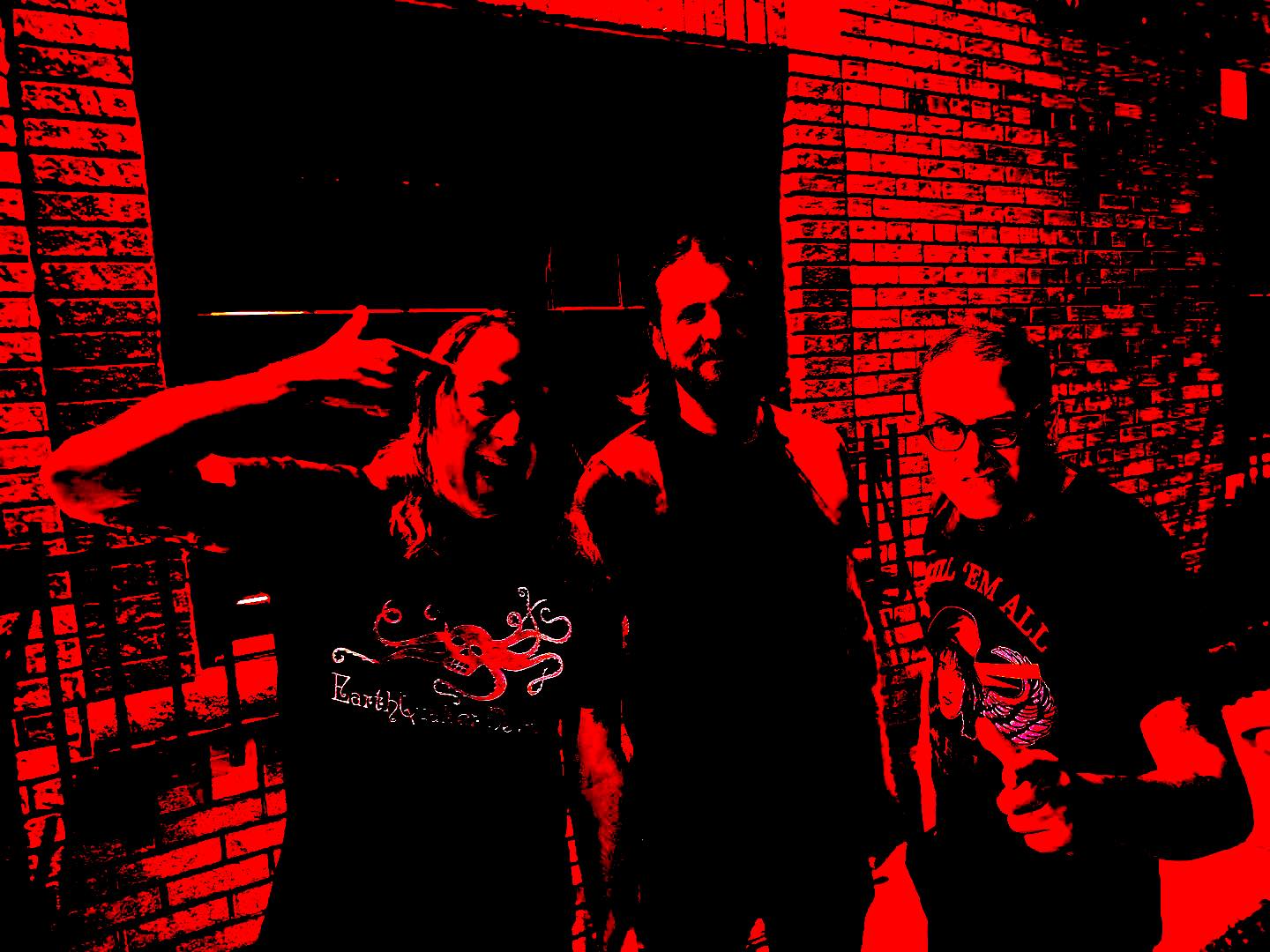 Enchanters are a Toronto based trio who play a heavy mix of garage punk, freak-beat, with a touch of trash-can glam. Inspired by bands like The Stooges, The Nerve, The Damned and a multitude of proto-primitive fuzz and rock, Enchanters combine the best of the 60's and 70's into one potent witches brew. You can see them live October 27th at Bovine Sex Club in Toronto with Ace of Wands and Rough Spells.
Tickets available here.
WHEN AND WHERE WAS ENCHANTERS FORMED?
ENCHANTERS: We formed in Toronto 2018, and started doing a few shows in late 2018.Our first show was a Halloween rocker! "Ahhh-Whooooo!" (ie. werewolf howl) Halloween shows are in our blood! We were born for this!
WHAT WAS THE FIRST CONCERT YOU WENT TO?
ENCHANTERS: The first one was The Beach Boys at Exhibition Stadium in Toronto. The first album I bought on my own was the Beach Boys comp Endless Summer, so I was pretty stoked. Fairly formative stuff for me! It wasn't a huge jump to become obsessed with the Ramones from there....
WHAT WAS YOUR BANDS FIRST SHOW?
ENCHANTERS: Our first bigger show out of them after the show in the Lee's Palace backstage during Danko's set, only to return to grab all my stuff at the end of the night to find they had been STOLEN!!! Frigggggg! Some weasel managed to sneak back there and grab my stage clothes and make a clean getaway! It's a cold case, btw, no clues or leads til this day have come to light.
WHAT WAS YOUR WORST OR FUNNIEST SHOW MEMORY?
ENCHANTERS: Funniest recent one might be a crowd surfer launching off the (very, very low) House of Targ stage in Ottawa back in July! He was fully down and managed to get hoisted up no prob! That's the spirit that made this country great!
WHAT'S NEXT FOR YOUR BAND?
ENCHANTERS: We're in the midst of completing 11 songs recorded and being mixed by Dylan Frankland and we'll be releasing them in 2024!Lotsa good, fuzzed-out garagey power pop and glam fusion going on. It's gonna be a fun, wild trip through our minds!