FIVE QUESTIONS WITH TRAVIS MILES OF THE PENSKE FILE
By Ben Rispin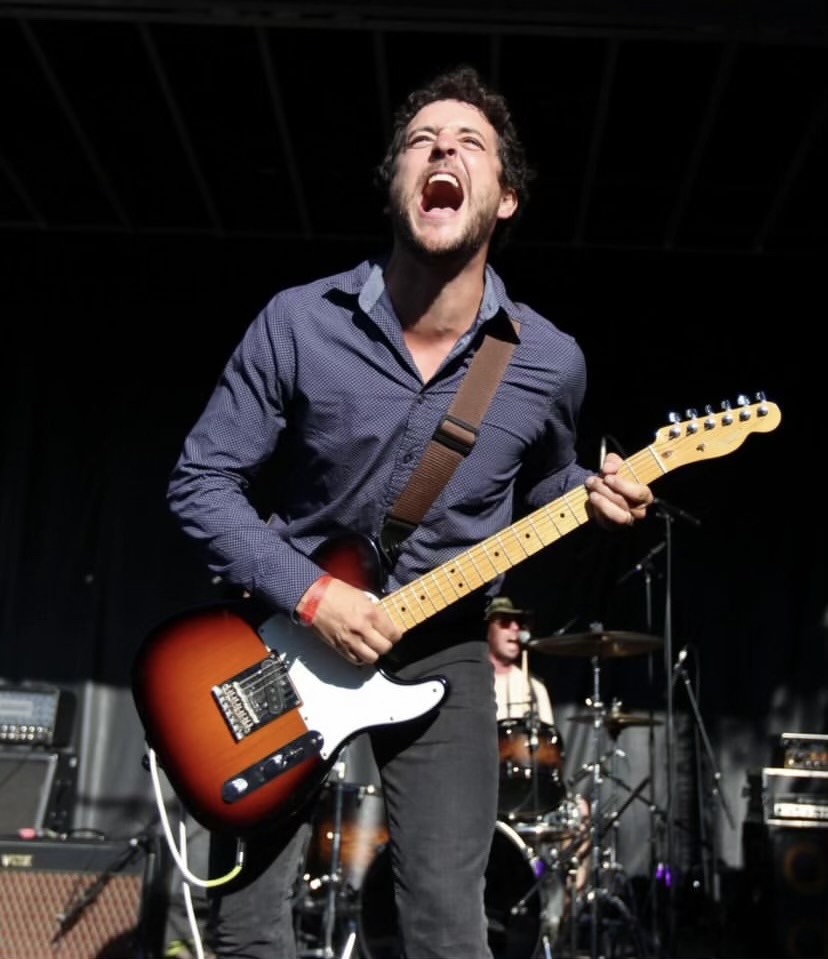 Travis Miles of The Penske File
Burlington, Ontario's The Penske File have earned a World Wide reputation as one of the hardest working, tightest, and kindest exports the Burlington and Hamilton music community has to offer. They're currently on tour supporting their much acclaimed third full length record (Fourth in total) with Montreal's Stomp Records titled Half Glow. Half Glow marks a new era in the band's song writing. That's not to say they've lost any energy. Rather they've introduced new elements to an already working formula. When diving deep into Half Glow you hear much more than your average road worn punk band. Half Glow offers a wisdom in decision making wether it be in their lyrics or tasteful song structure.
You can see for yourself by catching them celebrate the release of Half Glow Friday September 29th with their hometown crowd in Hamilton, Ontario at Vertagogo. Joining them will be Heather Valley & The Current State, who have been making noise over the past year with anyone who celebrates roots Americana. Also performing will be Penske's home town buds Dog Cops and the London, Ontario indie pop quartet, Anela and and The EarlyHours Tickets are moving fast and available here
Without further ado, here are FIVE QUESTIONS WITH TRAVIS MILES OF THE PENSKE FILE.


The Penske File's James Hall, Travis Miles, and Alex Standen
WHEN & WHERE WAS THE PENSKE FILE FORMED?
TRAVIS MILES: We've been playing together since we were 12 or 13, but used to be a ska punk band called The Bad Names. In Grade 12 we had undergone some real stylistic changes and decided to start a new chapter. The Penske File was the band name we disagreed on the least. A few months after the name change we lost our best pal and former second guitarist Chris Skinner. A couple weeks after his passing we played a memorial fundraiser show for a music scholarship in his name on the football field at Waterdown High School. In many ways it feels like that moment, playing for the memory of our best pal, was the beginning of this journey with The Penske File.
WHAT WAS YOUR FIRST SHOW?
TRAVIS MILES: First Bad Names show was at the old Club Absinthe in like 2004. Not sure about the first Penske show really.
WHAT WAS YOUR FIRST BIG SHOW?
TRAVIS MILES: Hard to decipher what constitutes a "big show." But I remember in like 2013 we opened for Me First and the Gimme Gimmes at the Phoenix. We got offered the show the day before and were on tour. We played in Rimouski, QC the night before and drove all night back to Toronto and showed up just in time for load in.
WHAT WAS YOUR WORST LIVE SHOW OR FUNNIEST SHOW MEMORY?
TRAVIS MILES: Playing Hempfest in Las Vegas, opening up for Afroman. Playing in the 1000 degree sunshine in the middle of a parking lot, with no tent over the stage, no drum rug, and no sleep. Whoops.
WHATS NEXT?
TRAVIS MILES: We're doing this hometown ripper in Hamilton Sep 29 to celebrate the release of our new album. After that we head out to Western Canada in October. A couple more sweet, to be announced gigs, in Ontario and Quebec in Nov/Dec and then heading back to Europe in Feb '24.