FIVE QUESTIONS WITH BONNIE TRASH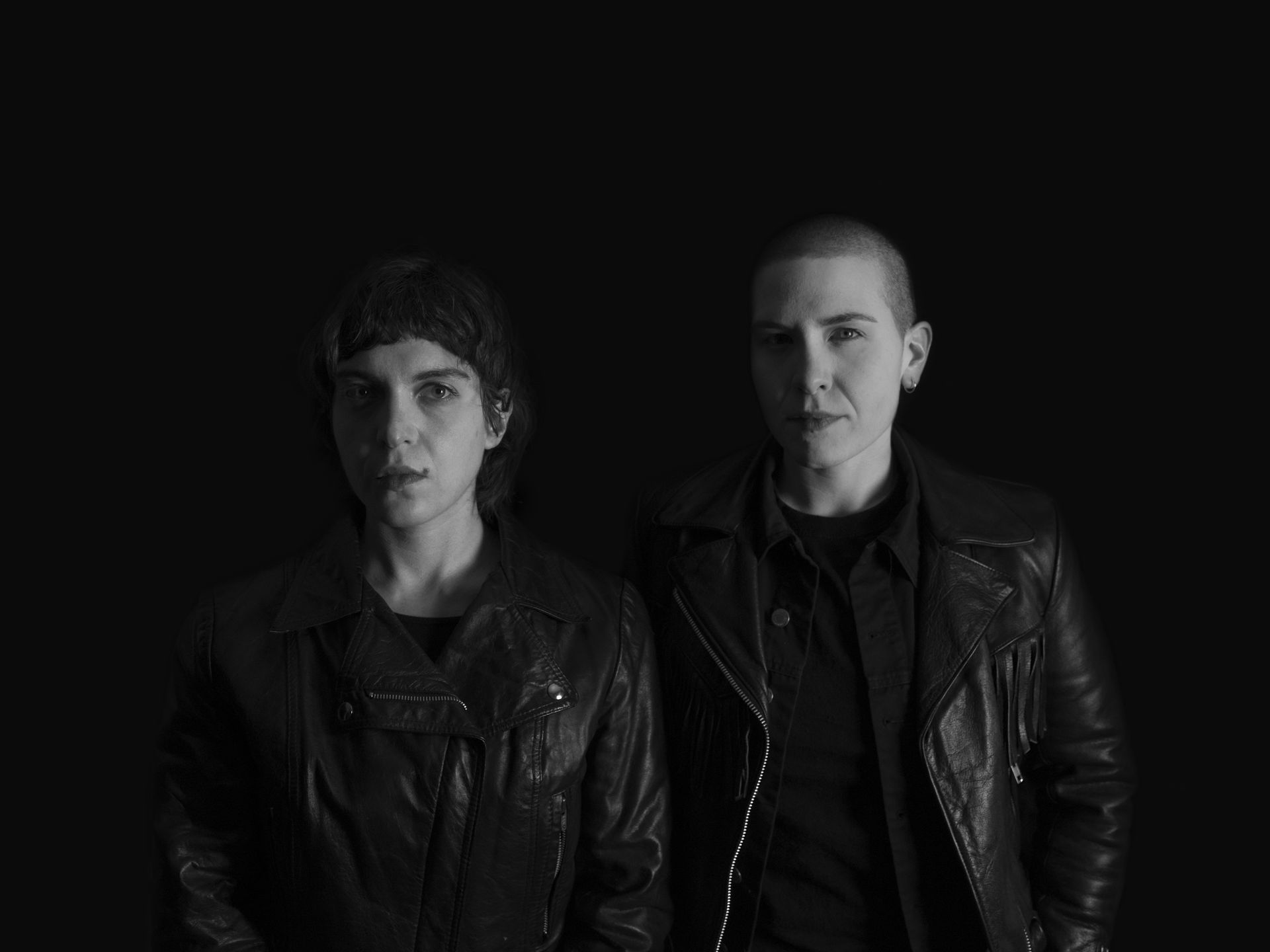 "Bonnie Trash is the drone-rock project of Canadian-Italian twin sisters Emmalia and Sarafina Bortolon-Vettor. Their 2022 debut album Malocchio unspools a real-life horror story based on the stories told to them by their Italian grandmother. Over heavy, hypnotic riffs, pounding drums and spooky soundscapes, the lyrics pull the listener into the meaning of the "evil eye," a hex of malice onto another. Can you ever escape a curse?
Sonically, Malocchio connects the threads between metal, post-punk, shoegaze and drone rock, with Emmalia's astounding guitar work recalling the likes of Black Sabbath, Godspeed! You Black Emperor, Joy Division and My Bloody Valentine. Singer/drummer/lyricist Sarafina's voice leaps out of the mix with a commanding presence, summoning the spirits of PJ Harvey or Siouxsie & the Banshees." - taken from www.handrawndracula.com
Everyone at FannaTickets is thrilled to have our third blog instalment: Five Questions With Bonnie Trash. Don't miss them September 30th in Niagara Falls at Camp Cataract. Tickets available here.


WHEN AND WHERE WAS BONNIE TRASH FORMED?
BONNIE TRASH: Bonnie Trash was born in 2013 on Edward Street in Toronto. We were playing in a psych band with our friends at the time and wanted to return to our roots of writing heavier music as a duo. We were listening to Johnny Cash at the time, admired his catchy name, and wanted our band name to rhyme with his: Bonnie Trash -- pretty trash. Bonnie Trash became our full-time band in 2015 and we have never looked back.
WHAT WAS THE FIRST CONCERT YOU WENT TO?
BONNIE TRASH: The Guess Who at the Sleeman Center in Guelph, Ontario January 12, 2001. Our parents took us!
WHAT WAS YOUR BAND'S FIRST SHOW?
BONNIE TRASH: Our first show was at the Silver Dollar, a legendary venue that bit the dust a few years ago. It was an album launch for our friends in Beams and the poster had us spelled as "Bonnie Thrash." Fast-forward to the present, 10 years later, and it feels as though every show we play, along with the people we connect with, is memorable. One of our favourite shows this year was playing The Rock House in St. John's, Newfoundland for Lawnya Vawnya--the venue was packed and the entire audience was connecting with our set. It was a very special evening, that spark does not always happen.
WHAT WAS YOUR WORST SHOW OR FUNNIEST SHOW MEMORY?
BONNIE TRASH: Let's stick with the laughs. It feels like every show we play has a funny moment, each one unfolding nonchalantly like in a screenplay and hard to write down because none of it contains punchlines, just experiences and dialogue.
Recent hilarious dialogue from an audience-member:
"Hey great set, I got an idea."
"Thanks, cool. What is it?"
"Lift fest."
"Lift fest?"
"Yeah. Bands play and people work out on stage, simultaneously. It's perfect."
WHAT'S NEXT FOR BONNIE TRASH ?
BONNIE TRASH: We are working on new material, so expect new music soon. Whispers of EU touring are in the air…!