FIVE QUESTIONS WITH VOCALIST BERNADETTE CONNORS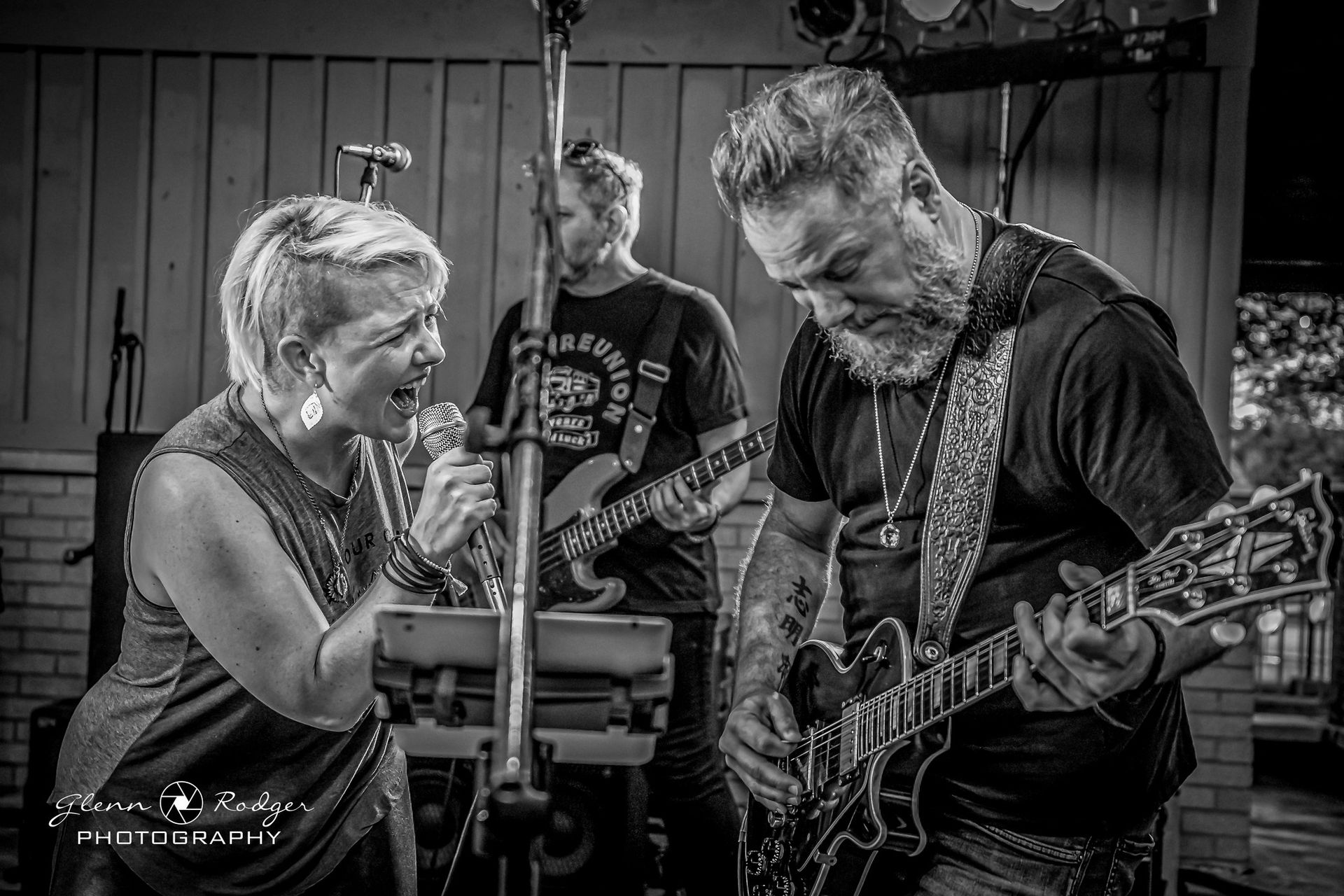 BIO: Bernadette Connors' style is truly authentic and pays no attention to what conformities the industry demands. She had developed a dynamic and expressive vocal range, earnest and emotional lyrics, and playful interpretation of song-craft.
Her full length album Monarch was produced by Canada's own John-Angus MacDonald (Guitarist for The Trews) recorded during the pandemic. It touches on the magic of small town Ontario and highlights the importance of one's local community. The project was truly a communal effort with local business, politicians, and community members coming together to bring the music to fruition.
Bernadette gives back to her community with the song "Georgina", which gives the world a glimpse into what makes the small Ontario town so special. Her new music has a unique, yet classic sound that's been missing in Canada, and can truly be described as Canadiana. Featuring some of Canada's top musicians, and a voice that sounds just as good on stage as it does on the recording, Bernadette takes listeners on an intimate and exciting journey that resonates with audiences of all ages.
You can catch Bernadette Connors hosting a vocal workshop at the legendary Grant Avenue Studios in Hamilton, Ontario. You can get the tickets here or by clicking the event poster below.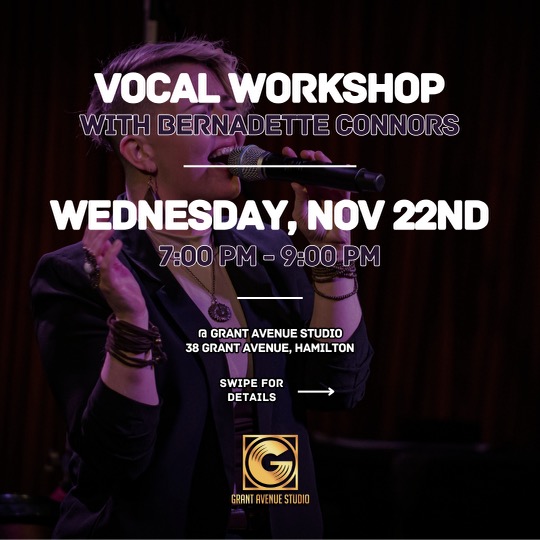 WHEN AND WHERE DID YOU GET YOUR START?
I was born into a musical family. I'm a 1988 baby and the youngest. I have memories of my mom putting me on the church pew to stand and reach the microphone reading her lips cause I couldn't read the words. I'd say that's where my love of music started.
WHAT WAS THE FIRST CONCERT YOU WENT TO?
I'd have to ask my parents for the list of shows they took me too, however, I have fond memories of going to the Kingswood Theatre at Canada's Wonderland to see Chicago. I remember a woman behind our family leaned over and said "aren't you a little young to enjoy this band?"
WHAT WAS YOUR FIRST "BIG SHOW"? OR YOUR FIRST SHOW EVER?
My first "performance" with a band was when I was 12 years old. I was performing at a music festival that my dad started in our town.. I remember belting out "Dancing in the Street" and "I've Got The Music In Me"... that's where my longest standing fan "discovered" me.... my neighbour Steph. (She still comes out to everything and supports the hell out of me.) .
WHAT WAS YOUR WORST SHOW OR FUNNIEST SHOW MEMORY?
THE MOST RANDOM SHOW was my first attempt at putting on a "boat show" during the pandemic the summer of 2020. I loaded my 6 piece band onto a pontoon boat that a friend of a friend owned and we cruised to beaches all over Lake Simcoe playing for people who were at the beach. Half way through the day we realized the sunblock we brought had expired and by the last stop I could hear the crowd gasp from the shoreline at how red I was.
WHAT'S NEXT FOR YOUR BAND?
I've been working hard to build my career in Hamilton since moving here in November 2021 from my small town of Georgina and with that, I KNOW there are opportunities that I can't even anticipate that will come in, and I can't WAIT to say "YES". With that said, we also have plans to release a new single in early 2024, so you'll want to stay in the loop.